Weddings in Rajmahal Orchha
Celebrate with us the Eternity of your Love in every way!
Ideal Venue For Any Event
Weddings
Raj Mahal The Palace (Orchha) is with the Traditional Rich Architecture & culturally infused Royal charm. We offer luxury & elegantly furnished Suites & Rooms with on site fine dining, Warm hospitality and untouched, pure nature. Our hotel is an exquisite heritage hotel that has hosted many grand royal weddings. Our opulent decor, luxurious amenities, and stunning gardens make it the perfect location for an extravagant celebration. Each event in Rajmahal is designed to honor the traditions and customs of the couple's families. Guests can expect to be treated to sumptuous feasts, lively music and dance performances, and breathtaking decorations that transport them to a bygone era.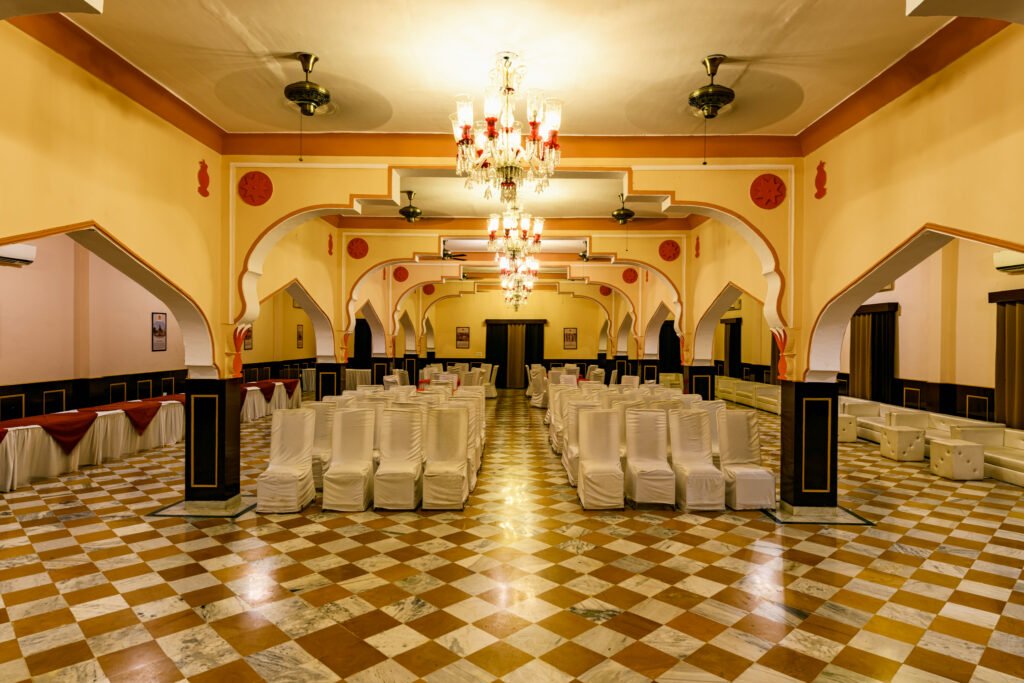 Conference
Conferences at Rajmahal The Palace, a heritage resort, offer a luxurious and regal experience in a stunning historic setting. The palace is situated amidst lush gardens and features elegant interiors with traditional Rajasthani decor.
Situated in Orchha with rich architecture Rajmahal can be the perfect place for business conferences if a organization and company want to explore rich heritage culture, theme and feeling of ancient art while in business work, We host various conferences and events.

Hotel Raj Mahal The Palace in Orchha is a perfect example of luxury and elegance with all modern facilities and yet maintains the royal opulence. Overlooking the Betwa River, it is the ideal place to enjoy the very heart of India. With it's skilled and experienced staff, personalized service and luxury accommodation in a tranquil environment, it is a natural choice for leisure and business guests alike.
The Perfect combination of space & luxury, we present to you a choice of spectacular location to exchange your VOWS!